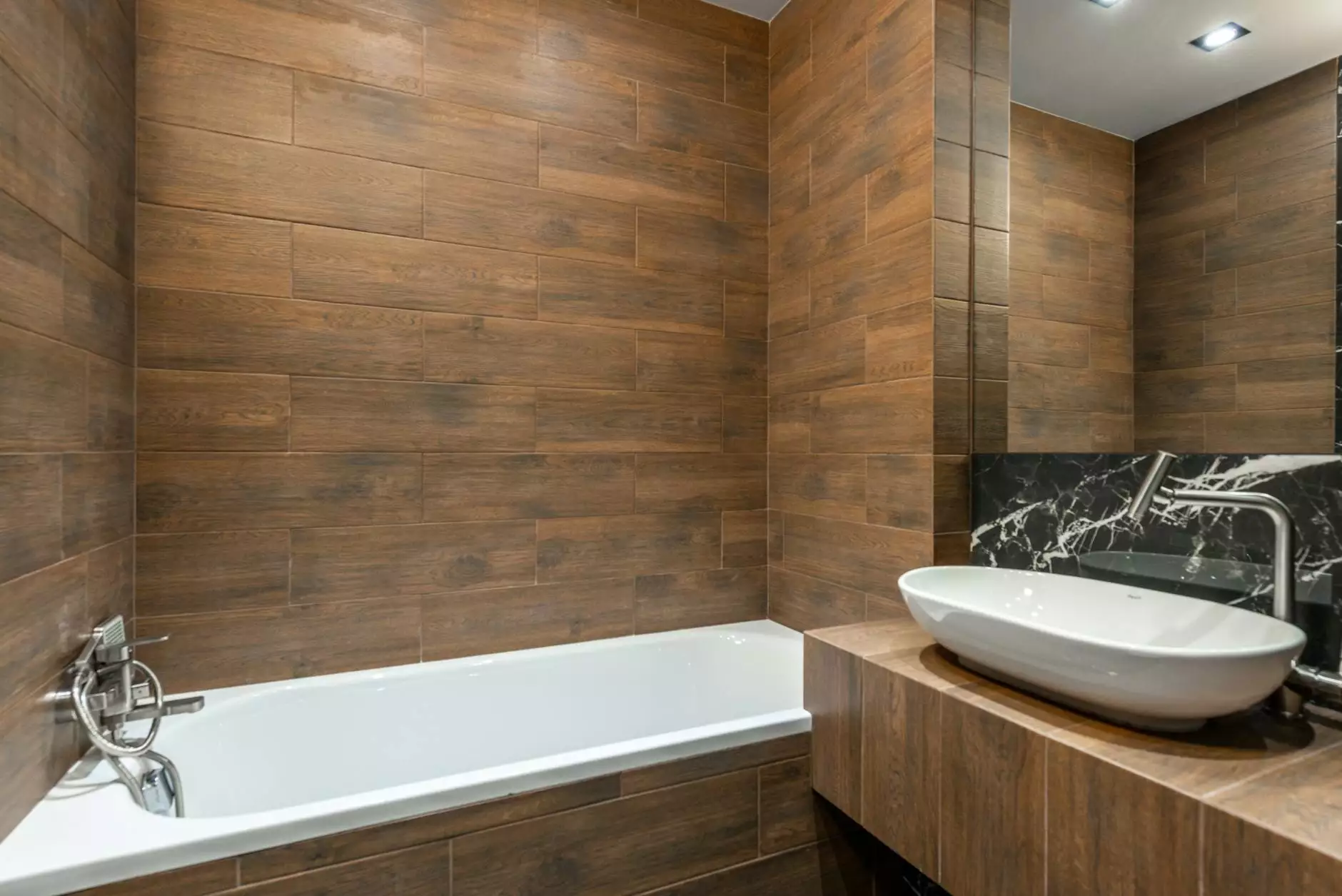 Revitalize Your Bathroom with Josco Construction
Are you tired of your outdated bathroom? Do you yearn for a fresh and modern space to start your day? Look no further! Josco Construction is a leading provider of high-quality bathroom remodel services. With our exceptional attention to detail and commitment to customer satisfaction, we'll help you transform your ordinary bathroom into a stunning oasis.
Our Expert Team
At Josco Construction, we take pride in our team of highly skilled professionals. Our expert designers, craftsmen, and contractors have years of experience in the industry and are dedicated to delivering exceptional results. When you choose us for your bathroom remodel project, you can trust that you're working with a team that is committed to excellence.
Customized Solutions
We understand that everyone has unique preferences and requirements when it comes to their bathroom remodel. That's why we offer customized solutions tailored to your specific needs. Whether you're looking for a sleek, modern design or a cozy, traditional feel, our team will work closely with you to bring your vision to life.
Design Consultation
Our design consultation process is an integral part of ensuring your bathroom remodel meets your expectations. Our skilled designers will listen to your ideas, evaluate your space, and provide valuable insights and recommendations. We take the time to understand your goals, preferences, and budget to create a design plan that suits your style and needs.
Extensive Range of Services
At Josco Construction, we offer a comprehensive range of bathroom remodel services to meet all your needs. Our services include:
Bathroom Layout and Design: Our experts will help you create a functional and aesthetically pleasing bathroom layout.
Fixtures and Cabinetry: We can assist you in selecting high-quality fixtures and cabinetry that perfectly complement your design.
Tile Installation: Our skilled craftsmen will expertly install tiles to enhance the beauty of your bathroom.
Plumbing and Electrical Work: Our licensed professionals ensure that all plumbing and electrical work is done to code.
Lighting: We will help you choose the right lighting options to create the desired ambiance in your bathroom.
Flooring: Whether you prefer tiles, hardwood, or other materials, we have the expertise to install it flawlessly.
Why Choose Josco Construction?
When it comes to bathroom remodel services, Josco Construction stands out from the competition. Here's why:
Experience: With years of experience in the industry, our team is well-versed in the latest trends, technologies, and techniques.
Quality Craftsmanship: We are dedicated to delivering superior craftsmanship, ensuring a bathroom that not only looks amazing but also functions flawlessly.
Attention to Detail: Our meticulous attention to detail sets us apart. We strive for perfection in every aspect of your bathroom remodel project.
Exceptional Customer Service: We prioritize your satisfaction and strive to exceed your expectations. Our friendly and professional team will guide you through the entire process.
Transparent Communication: We believe in open and honest communication. We keep you informed at every stage of your project, ensuring transparency and peace of mind.
Contact Us Today
Ready to transform your bathroom into a personalized sanctuary? Contact Josco Construction today for a consultation. Our team is excited to bring your dream bathroom to life!
Experience top-notch bathroom remodel services with Josco Construction - Your trusted partner in bathroom transformations.
Category: Business and Consumer Services - Cleaning
Website: http://joscovacusweep.com/bathroom-remodel-services