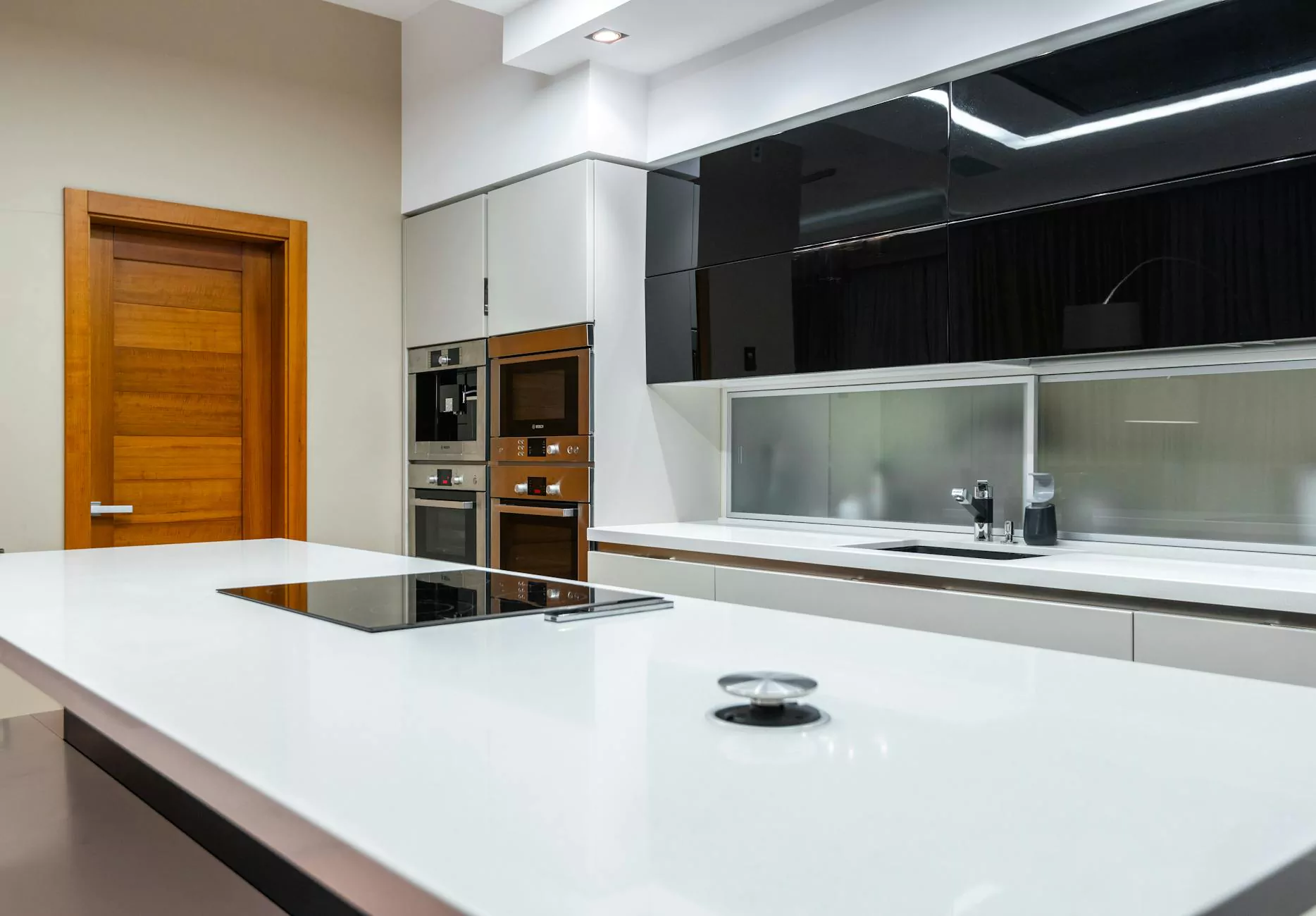 Transform Your Kitchen with Josco Construction
Are you dreaming of a beautiful, functional, and inviting kitchen? Look no further than Josco Construction, a renowned leader in the kitchen remodeling industry. With years of experience and a team of highly skilled professionals, we are committed to providing top-notch kitchen remodel services that exceed your expectations.
Why Choose Josco Construction?
At Josco Construction, we believe that a well-executed kitchen renovation can transform the heart of your home into a space that reflects your personal style and enhances your daily living experience. We take pride in our expertise and attention to detail, ensuring every aspect of your kitchen remodel is meticulously planned and executed.
Unparalleled Expertise
Our team of dedicated professionals brings a wealth of knowledge and expertise to every kitchen remodeling project we undertake. From initial design concepts to the final touches, our highly skilled craftsmen ensure that your vision is brought to life with exceptional precision and attention to detail.
Customized Solutions
We understand that every kitchen is unique, and we tailor our remodeling services to suit your specific needs and preferences. Whether you desire a sleek, modern design or a cozy, traditional feel, our team will work closely with you to create a customized solution that meets your requirements.
High-Quality Materials
At Josco Construction, we believe in using only the highest quality materials for our kitchen remodel projects. We source from trusted suppliers to ensure durability, functionality, and aesthetic appeal. From countertops and cabinets to appliances and fixtures, we prioritize excellence in every aspect of your kitchen remodel.
Attention to Detail
We believe that the difference is in the details. Our team pays meticulous attention to every aspect of your kitchen remodel, from selecting the perfect hardware to optimizing storage solutions for improved functionality. We strive for perfection in every detail to create a space that is both beautiful and practical.
Our Kitchen Remodeling Process
At Josco Construction, we follow a streamlined process to ensure a smooth and successful kitchen remodel. From the initial consultation to the final inspection, we are committed to providing a stress-free experience for our clients.
1. Consultation and Design
We begin by understanding your vision, lifestyle, and functional requirements. Our experienced designers work closely with you to create a customized kitchen design that maximizes space efficiency and reflects your unique style.
2. Material Selection
Next, we guide you through the process of selecting high-quality materials and finishes for your kitchen remodel. From countertops and backsplashes to flooring and lighting, our team ensures that every choice aligns with your design goals and budget.
3. Demolition and Construction
Once the design and material selections are finalized, our skilled craftsmen start the demolition and construction phase of the kitchen remodel. We prioritize clear communication, prompt timelines, and minimal disruption to your daily routine throughout the construction process.
4. Installation and Finishing
During this stage, our team installs all the components of your kitchen, including cabinets, countertops, appliances, plumbing fixtures, and lighting. We pay close attention to detail to ensure a flawless finish that exceeds your expectations.
5. Final Inspection and Handover
Before officially handing over your newly remodeled kitchen, our experts conduct a thorough inspection to ensure every aspect of the project meets our high standards of quality. We address any final touch-ups or adjustments and leave you with a stunning kitchen that you'll love for years to come.
Customer Satisfaction is Our Priority
At Josco Construction, we prioritize customer satisfaction above all else. We understand that a successful kitchen remodel involves not only superior craftsmanship but also excellent customer service. Our friendly and knowledgeable team is dedicated to making your remodeling experience a positive one, from initial consultation to final handover.
Contact Us for Your Dream Kitchen
Ready to turn your kitchen remodeling dreams into a reality? Contact Josco Construction today for a consultation. Our team of experts is eager to discuss your project, provide personalized recommendations, and create a customized plan that will transform your kitchen into the beautifully functional space you've always envisioned.
Don't settle for a mediocre kitchen remodel. Choose Josco Construction for exceptional quality, attention to detail, and unmatched expertise in the industry. Trust us to bring your dream kitchen to life – contact us today!