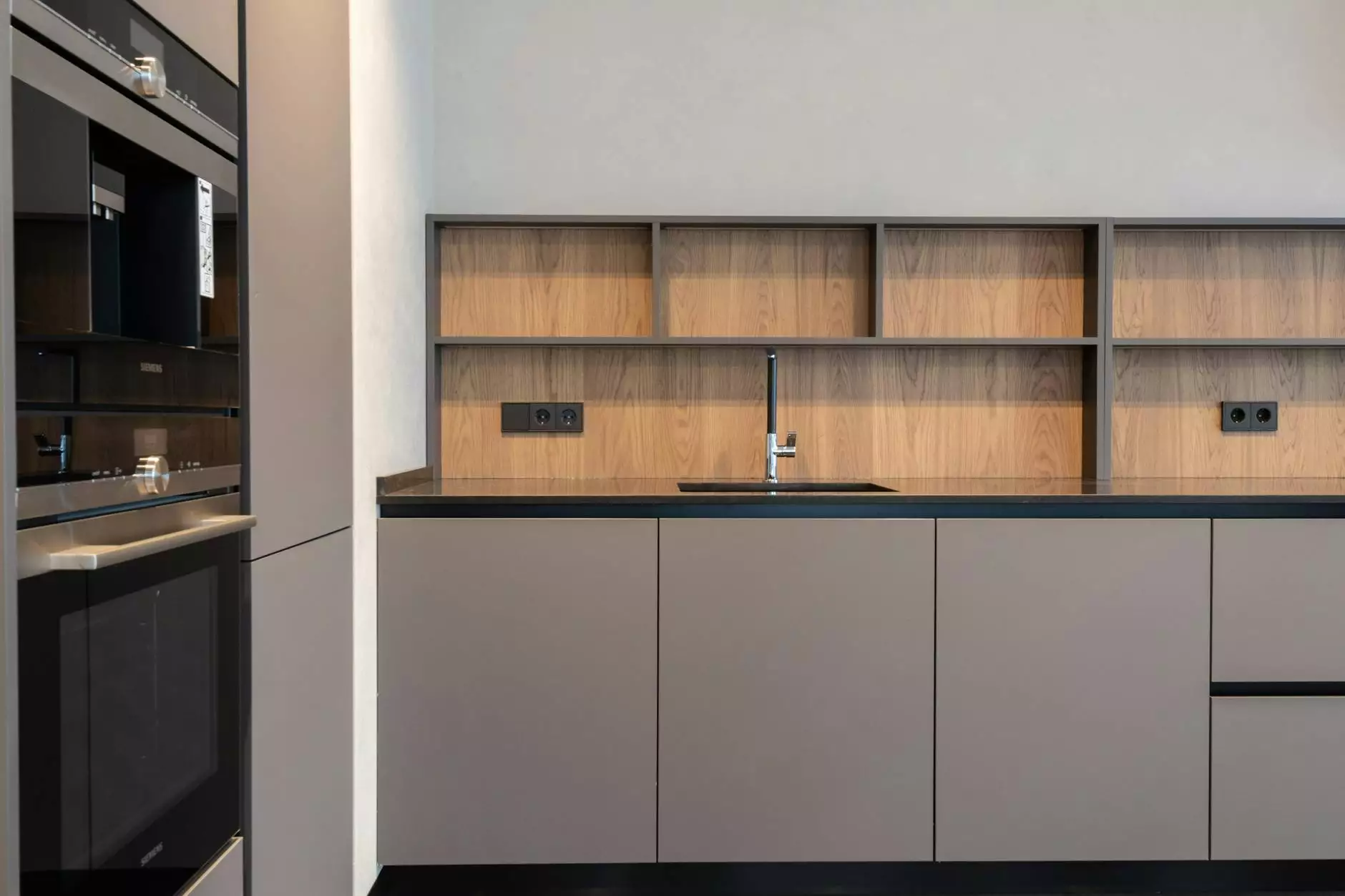 Transform Your Kitchen with Exquisite Custom Cabinets
Discover the finest custom kitchen cabinets in Los Angeles, CA to elevate the aesthetic appeal and functionality of your kitchen. At Josco Construction, a leading name in the industry of business and consumer services - cleaning, we specialize in crafting bespoke cabinetry solutions tailored to your unique taste and space requirements.
With our years of experience and a team of skilled craftsmen, we go above and beyond to turn your kitchen remodeling dreams into reality. Whether you desire a traditional, modern, or transitional look, our custom cabinets are expertly designed to suit your style and enhance the overall value of your home.
Unmatched Craftsmanship and Attention to Detail
At Josco Construction, we take immense pride in our workmanship. Our skilled artisans are dedicated to delivering impeccable results and ensuring every detail is meticulously crafted. Our custom kitchen cabinets are built to last, combining functionality, durability, and aesthetic appeal.
From the selection of premium materials to the precision of every cut and joinery, we leave no stone unturned in creating cabinets that surpass your expectations. Our team understands that your kitchen is the heart of your home, and we strive to bring your vision to life with unmatched craftsmanship.
Personalized Design Process
We believe that every kitchen is unique, and that's why we offer a personalized design process for your custom kitchen cabinets. Our team of experts will work closely with you to understand your requirements, space limitations, and desired style.
During the initial consultation, we discuss your preferences and assess the existing space to provide tailored recommendations. Our design team will create a comprehensive plan and 3D renderings to visualize your custom cabinets before the construction process begins.
Quality Materials for Exceptional Results
When it comes to custom kitchen cabinets, using high-quality materials is paramount. At Josco Construction, we source the finest woods, hardware, and finishes to ensure the longevity and beauty of your cabinets. From solid hardwoods to exotic veneers, we offer an extensive range of materials to choose from.
Our materials are carefully selected to withstand the rigors of kitchen use while adding elegance and sophistication to your space. We also provide a variety of finishes, including stains, paints, and glazes, allowing you to create the perfect custom cabinets that reflect your personal style.
Endless Design Possibilities
With custom kitchen cabinets from Josco Construction, the design possibilities are endless. Our team of skilled designers and craftsmen can bring any vision to life, whether you're looking for a sleek modern style or a timeless traditional design.
We offer a wide range of customization options, including different door styles, hardware choices, storage solutions, and decorative elements. Our designers will assist you in selecting the perfect combination of features to make your custom cabinets truly one-of-a-kind.
Exceptional Customer Service and Satisfaction
At Josco Construction, we prioritize customer satisfaction above all else. From the initial design consultation to the final installation, we are committed to providing a seamless experience and exceeding your expectations.
Our friendly and knowledgeable team is always available to answer your queries and address any concerns you may have throughout the process. We believe in open communication, ensuring that you are involved and informed at every stage of your custom kitchen cabinet project.
Transform Your Kitchen Today
If you're in Los Angeles, CA, and looking for top-notch custom kitchen cabinets, look no further than Josco Construction. Our team of experts is passionate about creating customized cabinetry solutions that transform your kitchen into a stunning and functional space.
Contact us today to schedule a consultation and let us bring your dream kitchen to life with our exceptional craftsmanship and unrivaled attention to detail.