Electrical Services Los Angeles, CA
Nov 25, 2019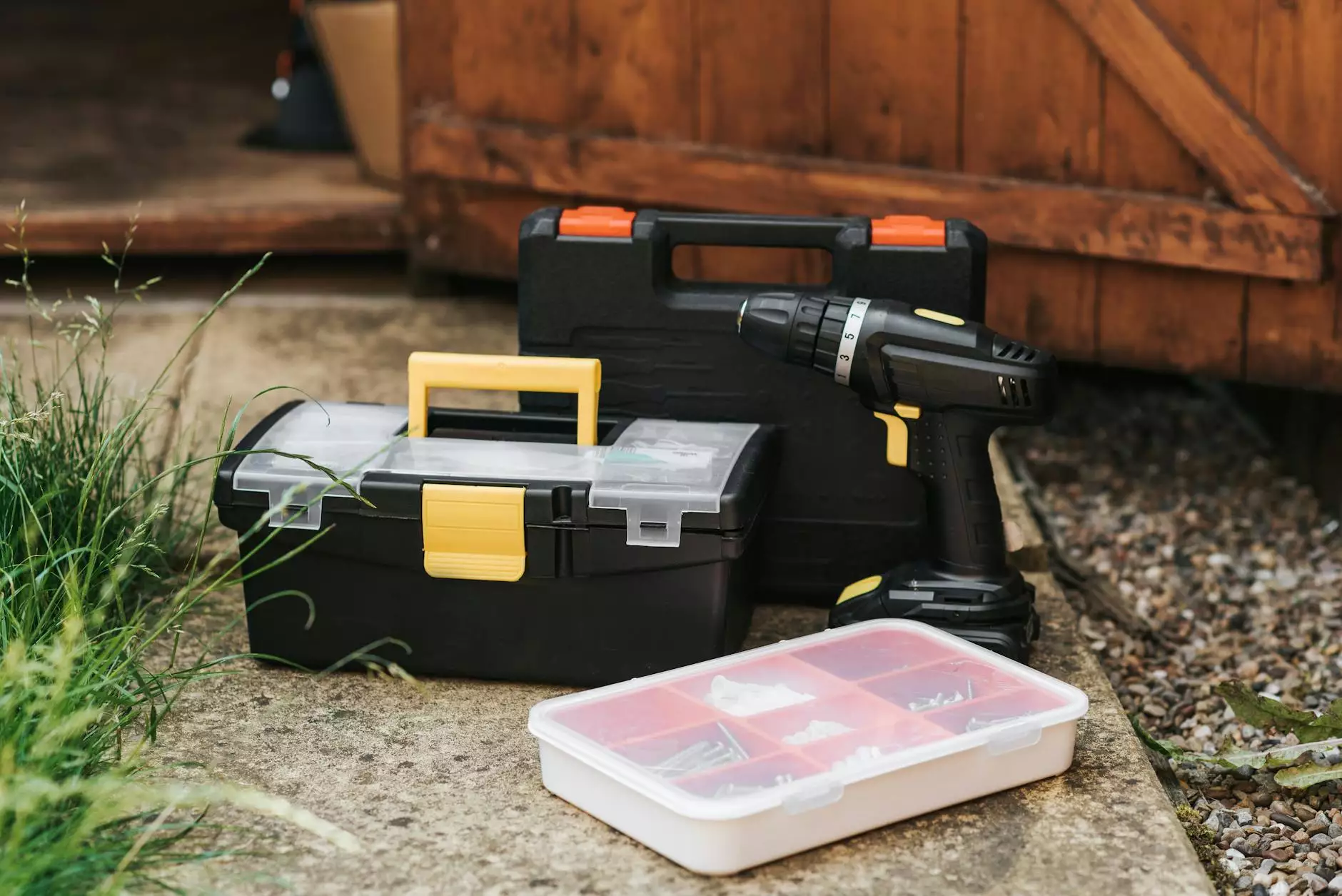 Delivering Premier Electrical Solutions for Los Angeles, CA
When it comes to electrical services in Los Angeles, CA, Josco Construction stands out as a leading provider. We are dedicated to offering reliable, efficient, and high-quality electrical solutions for both residential and commercial properties. With our team of skilled electricians and years of industry experience, we have garnered a reputation for delivering premier electrical services that are unparalleled.
Residential Electrical Services
At Josco Construction, we understand the importance of having a safe and reliable electrical system in your home. Our residential electrical services cover a wide range of needs, ensuring that your family's safety is never compromised. From electrical system installations and upgrades to troubleshooting, repairs, and maintenance, our expert electricians have the knowledge and expertise to handle every aspect of your residential electrical requirements. We use the latest tools and technologies to deliver solutions that meet the highest standards of quality and safety.
Electrical System Installations
Whether you are building a new home or renovating your existing one, our team can take care of all your electrical system installations. We begin with a detailed assessment of your property's electrical needs and provide customized solutions that cater to your specific requirements. Our electricians are skilled in installing wiring, outlets, switches, circuit breakers, lighting fixtures, and more. With utmost precision and attention to detail, we ensure that your electrical system is flawlessly installed, compliant with all safety regulations.
Electrical Upgrades
If you have an outdated electrical system that is struggling to keep up with your modern power demands, Josco Construction can provide electrical upgrades that enhance functionality and efficiency. Our electricians will assess your current electrical setup and recommend necessary upgrades such as panel upgrades, wiring replacements, and capacity expansions. With our expertise in energy-efficient solutions, we can help you reduce your energy consumption while improving overall electrical performance.
Electrical Repairs and Troubleshooting
Electrical issues can arise unexpectedly, causing inconvenience and potential hazards. Josco Construction offers prompt and reliable electrical repair services to address any problems you may be experiencing. Our electricians are trained to identify and resolve electrical faults efficiently. We use advanced diagnostic tools to pinpoint issues accurately, ensuring that repairs are performed swiftly and effectively. Safety is our top priority, and we adhere to strict guidelines and industry best practices during repairs.
Electrical Maintenance
Regular electrical maintenance is vital for preventing future electrical problems and ensuring the longevity of your electrical system. Josco Construction offers comprehensive electrical maintenance services designed to keep your system in top shape. Our team will conduct thorough inspections, identify potential issues, and perform necessary maintenance tasks to optimize the safety and performance of your electrical system. By partnering with us for regular maintenance, you can rest assured that your electrical system is in reliable hands.
Commercial Electrical Services
Josco Construction specializes in providing top-notch electrical services for commercial properties in Los Angeles, CA. We understand the unique electrical demands and challenges faced by businesses, and our expert electricians are equipped to tackle projects of all sizes and complexities. Whether you need electrical installations for a new commercial building, electrical upgrades for an office renovation, or ongoing electrical maintenance for your business, we are here to deliver exceptional service.
Commercial Electrical Installations
When it comes to commercial electrical installations, precision and efficiency are crucial. Josco Construction has extensive experience in handling complex electrical projects for various commercial properties, including offices, retail spaces, restaurants, and more. Our expert electricians work closely with you to understand your specific electrical requirements and devise tailored solutions that meet your business needs. From the installation of lighting systems and power outlets to wiring for computer systems and electrical appliances, we ensure that all installations comply with safety codes and regulations.
Commercial Electrical Upgrades and Renovations
As businesses grow and evolve, their electrical needs often change. Josco Construction offers reliable electrical upgrades and renovations for commercial properties, helping businesses adapt to new demands. Whether you require additional power capacity, updated lighting fixtures, or improved energy efficiency, our electricians can provide the necessary upgrades and renovations. We prioritize minimal disruption to your business operations during the process and ensure timely completion of projects within budget.
Commercial Electrical Maintenance and Repairs
Unforeseen electrical issues in a commercial setting can lead to costly downtime and inconvenience for businesses. Josco Construction offers comprehensive commercial electrical maintenance and repair services to minimize such disruptions. Our experienced electricians are well-versed in commercial electrical systems and can quickly diagnose and resolve any problems. Regular maintenance visits from our team will help identify potential issues before they escalate, ensuring smooth and uninterrupted business operations.
Trust Josco Construction for Your Electrical Service Needs
When it comes to electrical services in Los Angeles, CA, Josco Construction is your trusted partner. We are committed to providing reliable, safe, and efficient electrical solutions for both residential and commercial properties. Our team of expert electricians possesses the knowledge, experience, and skills to handle projects of all sizes and complexities. By choosing Josco Construction, you can have peace of mind knowing that your electrical needs are in the hands of professionals who deliver exceptional results.
For more information or to schedule a consultation, contact Josco Construction today. Don't compromise on the quality of your electrical services – choose the best in Los Angeles, CA!