Flooring Installation Services Los Angeles, CA
Dec 10, 2022
Home Remodeling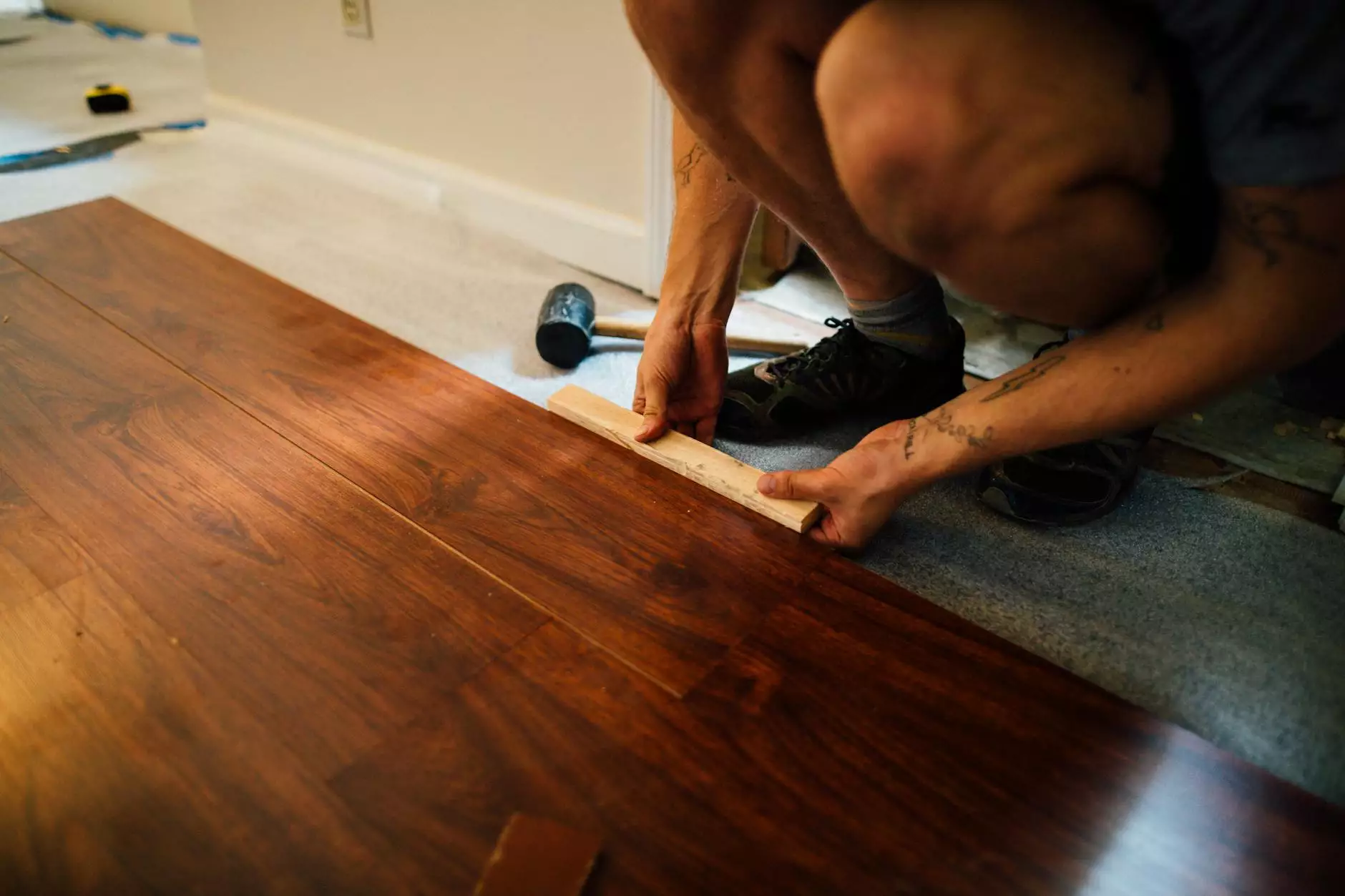 Professional Flooring Installation by Josco Construction
Looking for top-notch flooring installation services in Los Angeles, CA? Look no further! Josco Construction is your trusted partner when it comes to high-quality flooring solutions for both residential and commercial spaces. With years of experience in the industry, we pride ourselves on providing exceptional craftsmanship and unmatched customer satisfaction. Whether you need flooring installation for a new construction project or want to upgrade your existing flooring, our team of experts is here to help you every step of the way.
Quality Flooring Products
At Josco Construction, we understand that the foundation of any flooring project lies in the quality of the products used. That's why we only work with the leading manufacturers and suppliers in the industry, ensuring that our clients receive durable and long-lasting flooring solutions. From hardwood and laminate to vinyl and tile, we offer a wide range of flooring options to suit your unique preferences and budget.
Expert Installation Process
Our team of skilled professionals is well-versed in the latest flooring installation techniques and practices. We take pride in our attention to detail and meticulous approach, ensuring that every step of the installation process is executed to perfection. From accurate measurements and precise cutting to seamless installation and finishing touches, we leave no stone unturned to deliver flawless results.
Residential Flooring Installation
Enhance the beauty and functionality of your home with our residential flooring installation services. Whether you're looking to install new hardwood floors in your living room, revamp your kitchen with stylish tiles, or add warmth to your bedrooms with cozy carpeting, Josco Construction has the expertise to bring your vision to life. Our team will work closely with you to understand your design preferences and recommend the best flooring options that align with your lifestyle and budget.
Commercial Flooring Installation
Josco Construction specializes in commercial flooring installation for businesses in Los Angeles, CA, and surrounding areas. We understand the unique requirements of commercial spaces, and our team has the knowledge and experience to handle projects of any scale. Whether you need flooring for an office, retail store, restaurant, or healthcare facility, we will create a professional and inviting environment that aligns with your brand identity. Our commitment to quality ensures minimal disruption to your business operations during the installation process.
Why Choose Josco Construction?
Expertise: Our team of flooring specialists has extensive knowledge and expertise in the industry, ensuring top-notch results.
Quality: We use only the finest quality flooring materials to ensure the longevity and durability of your investment.
Customization: We understand that every client's needs are unique. That's why we offer personalized solutions tailored to your specific requirements.
Competitive Pricing: At Josco Construction, we believe in fair and transparent pricing. Our rates are competitive without compromising on quality.
Excellent Customer Service: We prioritize customer satisfaction and go above and beyond to ensure a smooth and hassle-free flooring installation experience.
Timely Completion: We understand the importance of time, and we strive to complete every project within the agreed-upon timeframe.
Contact Us Today for Your Flooring Installation Needs
Ready to transform your space with our exceptional flooring installation services in Los Angeles, CA? Don't settle for average when you can have extraordinary. Reach out to Josco Construction today and let our experienced team turn your flooring dreams into reality. Contact us now to schedule a consultation and get a quote tailored to your project requirements.