Remodel Your Kitchen and Get a Free Refrigerator with Josco Construction
May 14, 2022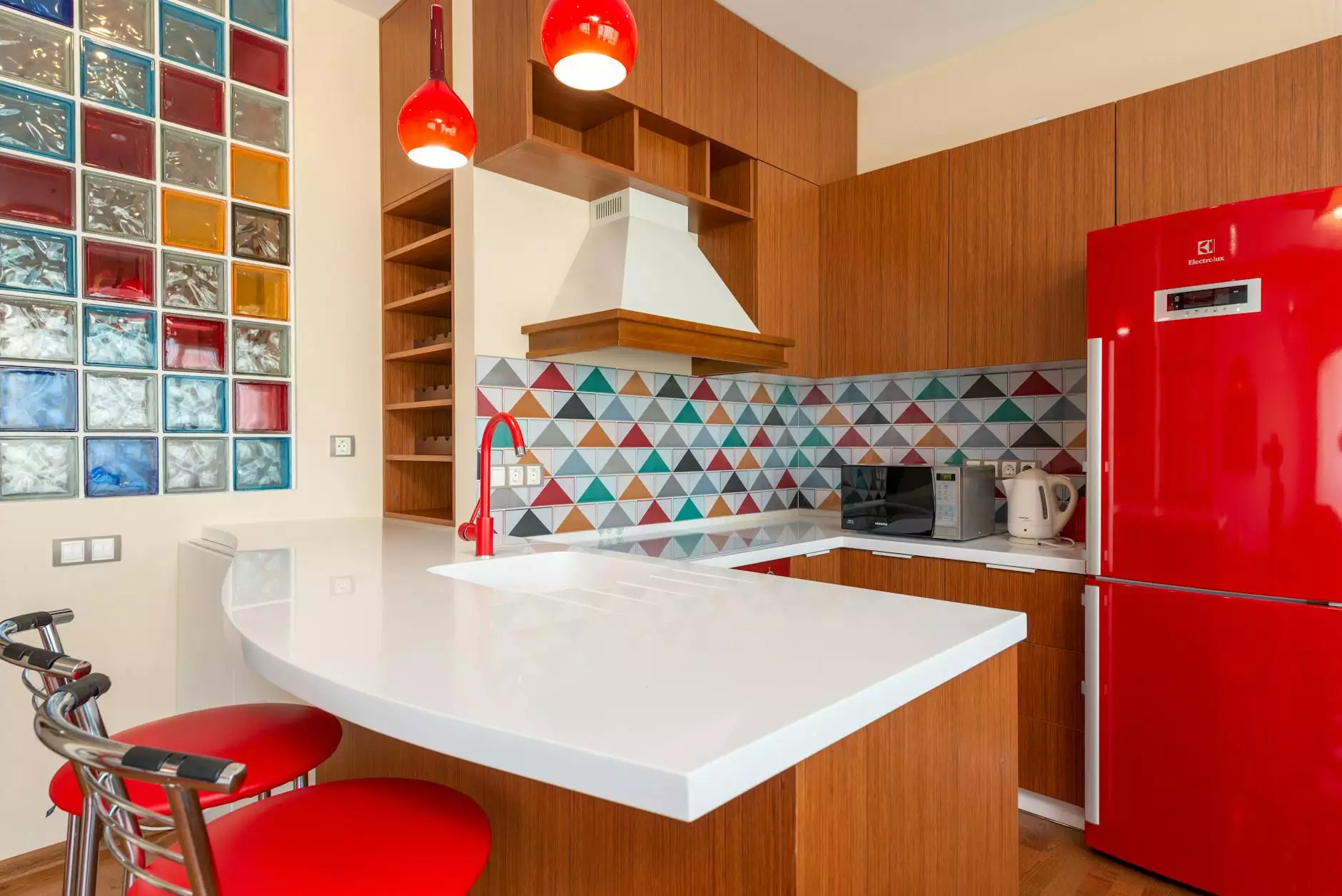 Are you considering remodeling your kitchen? Look no further! Josco Construction, a leading name in Business and Consumer Services - Cleaning, is here to offer you an incredible deal. When you choose Josco Construction for your kitchen remodel, you not only get a stunning kitchen transformation but also a FREE refrigerator to complete your dream kitchen setup. Read on to find out all about this amazing offer.
Why Choose Josco Construction for Your Kitchen Remodel?
At Josco Construction, we pride ourselves on delivering top-notch kitchen remodeling services that exceed our customers' expectations. With years of experience in the industry, our team of skilled professionals is well-equipped to handle projects of any size and complexity.
Here are a few reasons why choosing Josco Construction for your kitchen remodel is the best decision you can make:
Unparalleled Expertise: Our team consists of highly-trained and experienced professionals who are experts in their field. We stay up-to-date with the latest trends and technologies in kitchen design to offer you the best solutions.
Premium Quality Materials: We believe in using only the finest-quality materials for our projects. From countertops to cabinetry, we source materials that are durable, functional, and aesthetically pleasing.
Tailored Designs: We understand that every client has unique preferences and requirements. Our designers work closely with you to create a personalized kitchen design that reflects your style and meets your specific needs.
Timely Completion: We value your time and ensure that your kitchen remodel is completed within the agreed-upon timeframe. Our efficient project management ensures smooth workflow and minimal disruption to your daily routine.
Exceptional Customer Service: Our goal is to provide you with a hassle-free remodeling experience. Our friendly and professional staff is always available to address your queries and concerns throughout the project.
Get a Free Refrigerator with Your Kitchen Remodel!
Now, let's talk about the highlight of our offer – the FREE refrigerator. When you choose Josco Construction for your kitchen remodel, we provide you with a brand-new, state-of-the-art refrigerator that perfectly complements your revamped kitchen.
We understand that a refrigerator is an essential part of any kitchen and can significantly enhance its functionality and aesthetics. That's why we have partnered with top appliance manufacturers to offer you a wide range of refrigerator options to choose from. Whether you prefer a sleek stainless steel design or a spacious French-door refrigerator, we have the perfect fit for your kitchen.
Our team will guide you through the selection process, considering factors such as capacity, energy efficiency, and design aspects. We ensure that the refrigerator you receive is of the highest quality and meets your specific requirements.
Contact Josco Construction Today to Avail this Amazing Offer
Ready to take advantage of this fantastic offer and transform your kitchen with Josco Construction? Contact us today to schedule a consultation with our expert team. We will assess your kitchen space, discuss your ideas and budget, and provide you with a detailed plan for your remodel.
Remember, this offer is for a limited time only, so don't miss out on your chance to get a FREE refrigerator with your kitchen remodel. Upgrade your kitchen and save money with Josco Construction!
Don't settle for anything less than perfection when it comes to your kitchen remodel. Choose Josco Construction and experience the difference. Contact us now to get started – your dream kitchen awaits!