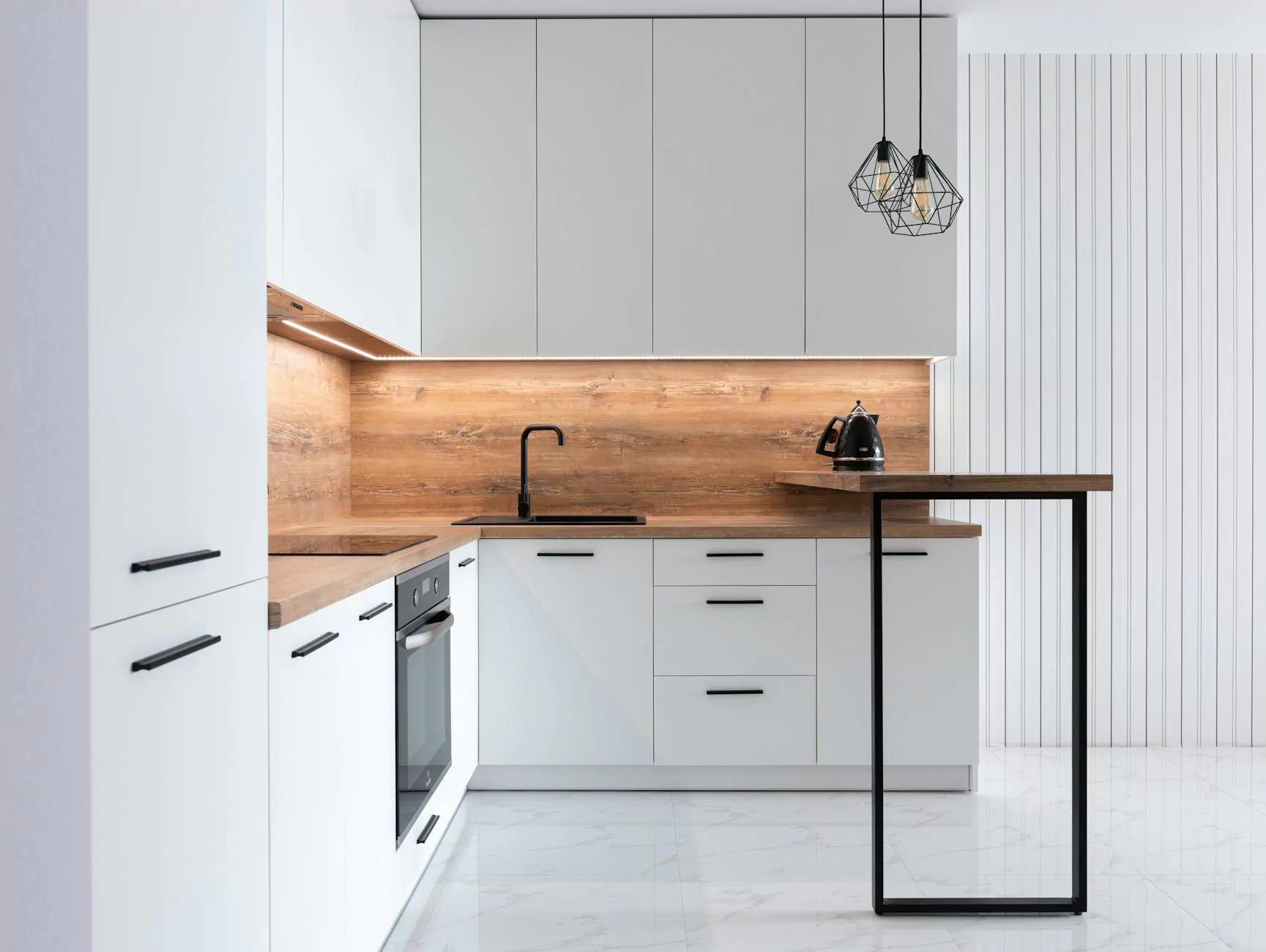 Welcome to Josco Construction, your premier choice for custom kitchen renovations in Los Angeles, CA. Our team of experienced professionals is dedicated to providing high-end services that will transform your kitchen into a beautiful and functional space. With our expertise and attention to detail, we have established ourselves as industry leaders in the field of kitchen remodeling.
Why Choose Josco Construction for Custom Kitchen Renovations?
At Josco Construction, we understand that the kitchen is the heart of your home. It is where memories are made, meals are prepared, and loved ones gather. That's why we believe in creating custom kitchen spaces that reflect your unique style and cater to your specific needs. Here's why you should choose us for your kitchen renovation project:
1. Experience and Expertise
With years of experience in the industry, our team of professionals has perfected the art of custom kitchen renovations. We stay updated with the latest trends, materials, and techniques to ensure that your kitchen is not only visually stunning but also functional.
2. Personalized Approach
We take the time to understand your vision and requirements. Our team will work closely with you to create a tailored plan that suits your style, preferences, and budget. From concept to completion, we are committed to delivering results that exceed your expectations.
3. Premium Quality Materials
At Josco Construction, we believe that exceptional quality begins with the finest materials. We source top-notch materials from trusted suppliers to ensure that your custom kitchen stands the test of time. From high-quality cabinets and countertops to flooring and fixtures, we only utilize premium materials for our projects.
4. Attention to Detail
We pride ourselves on our meticulous attention to detail. From the layout and design to the finishing touches, our team ensures that every element of your custom kitchen is thoroughly planned and executed. We pay close attention to functionality, aesthetics, and ergonomics to create a space that is as practical as it is beautiful.
5. Comprehensive Services
Our services encompass every aspect of custom kitchen renovations. From initial consultation and design to construction and installation, we handle it all. Our team consists of skilled professionals who are adept at handling plumbing, electrical work, cabinetry, tiling, and more. You can rely on us for a seamless and hassle-free renovation experience.
The Custom Kitchen Renovation Process
At Josco Construction, we follow a well-defined process to ensure that your custom kitchen renovation project is executed efficiently and to your utmost satisfaction. Here's an overview of our process:
1. Consultation and Concept Development
We begin with an in-depth consultation to understand your goals, preferences, and budget. Our team will collaborate with you to develop a concept and design layout that aligns with your vision.
2. Material Selection
Next, we assist you in selecting the materials, finishes, and fixtures for your custom kitchen. Our experts will guide you through the options, helping you make informed decisions that enhance the overall aesthetics and functionality of your space.
3. Construction and Installation
Once the design and materials are finalized, our skilled craftsmen will commence the construction process. We take care of all aspects, including plumbing, electrical work, cabinetry, flooring, tiling, and more. Our dedicated team ensures that every detail is executed to perfection.
4. Finishing Touches
At the final stage, we focus on adding the finishing touches that bring your custom kitchen to life. This includes installing appliances, lighting fixtures, backsplashes, and any other elements that complete the look of your space.
Contact Us Today for Custom Kitchen Renovations in Los Angeles, CA!
If you are ready to transform your kitchen into a stunning and functional space, look no further than Josco Construction. Our team of experts is passionate about delivering exceptional results that exceed our clients' expectations. Contact us today to schedule a consultation and let us bring your dream kitchen to life!